he Edge-polisher "LINEA" combines the simplicity of operations with a small footprint. It can work straight profiles and chamfers, even on really limited and minimum widths (7/8 cm) and difficult to achieve with other brands of the same branch machinery.
The LINEA has been designed and built specifically to take advantage and work pieces of very tight material that would otherwise go to waste.
Continuously variable speeds and adjustable to adapt to the type of material being processed, with swinging heads for polishing to perfection also slabs not exactly squared and increase the speed of execution of the straight edge. Fast and compact. Ideal for window sills, baseboards, backsplashes, thresholds, with thicknesses between 1 and 4 cm.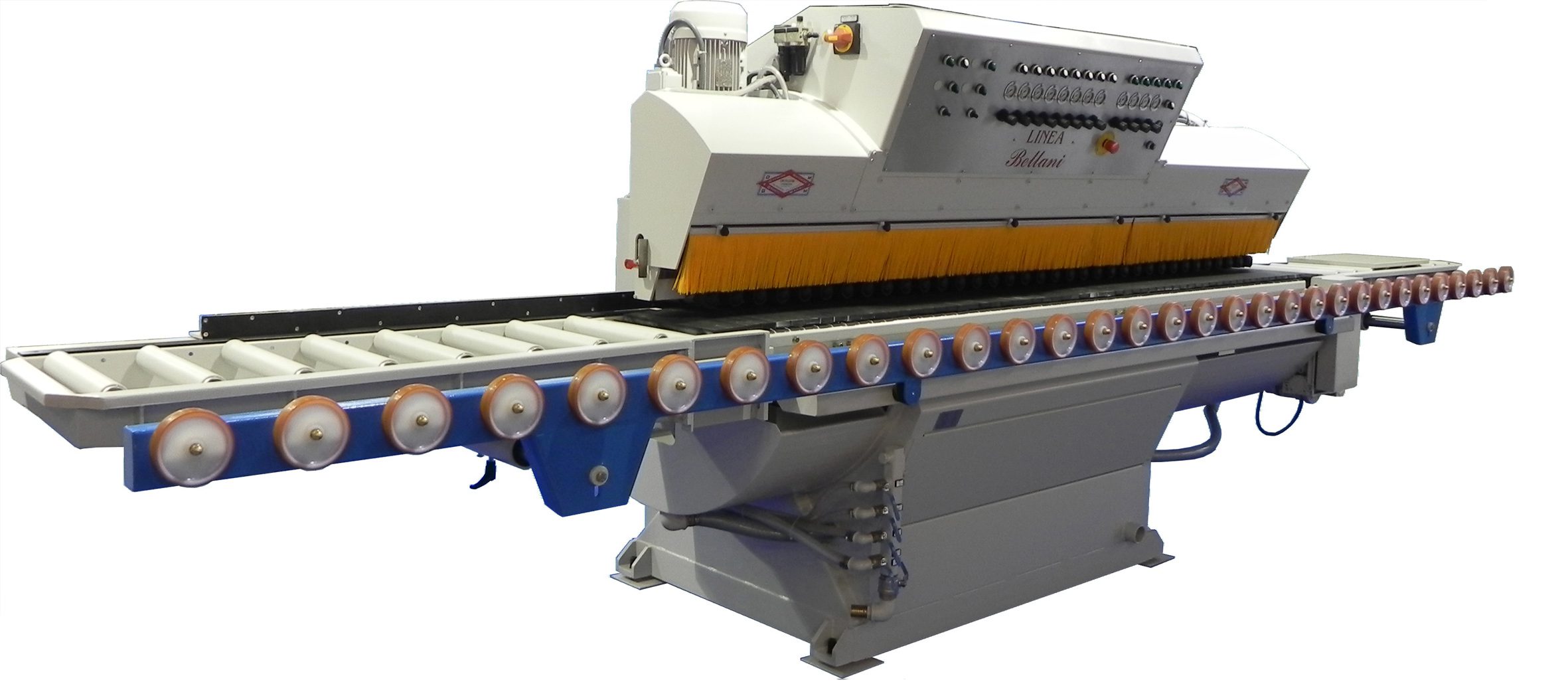 | data | description |
| --- | --- |
| Overall dimension | 5460x1650x1845 mm |
| Weight | 2.2 tonnes |
| Dound pressure level | <85 dbA |
| General Motor | 7.5 Kw |
| Workable width | 80 mm |
| Maximum workable width with filly extended hydraulic rod | 2500 mm |
| Workable thickness | 10-40 mm |
| Worktop height | 960 mm |
| Conveyor advance speed | 20-2000 mm/min |
| Calibrating/shaping tool diameter | 120 mm |
| Calibrating/shaping spindle power | 4.0 Kw |
| Number of hydraulic polishing spindles (1 diamond) | 8 |
| Polishing tool diameter | 130 mm |
| Number of chamfering tools | 1+1 or 2+2 |
| Chamfering spindle power | 1.5 Kw |
| Chamfering tool diameter | 130 mm |
| Diameter of drip-cut disc | 150 mm |
| Power of drip-cut disc | 4.0 Kw |
Request Further Information