L 22 S – Polishing Machine For Marble/Granite Slabs
Standard version of machine suitable for polishing marble and stone
With optional 5 satellite planetary head (can also be retro-fitted) can polish hard granite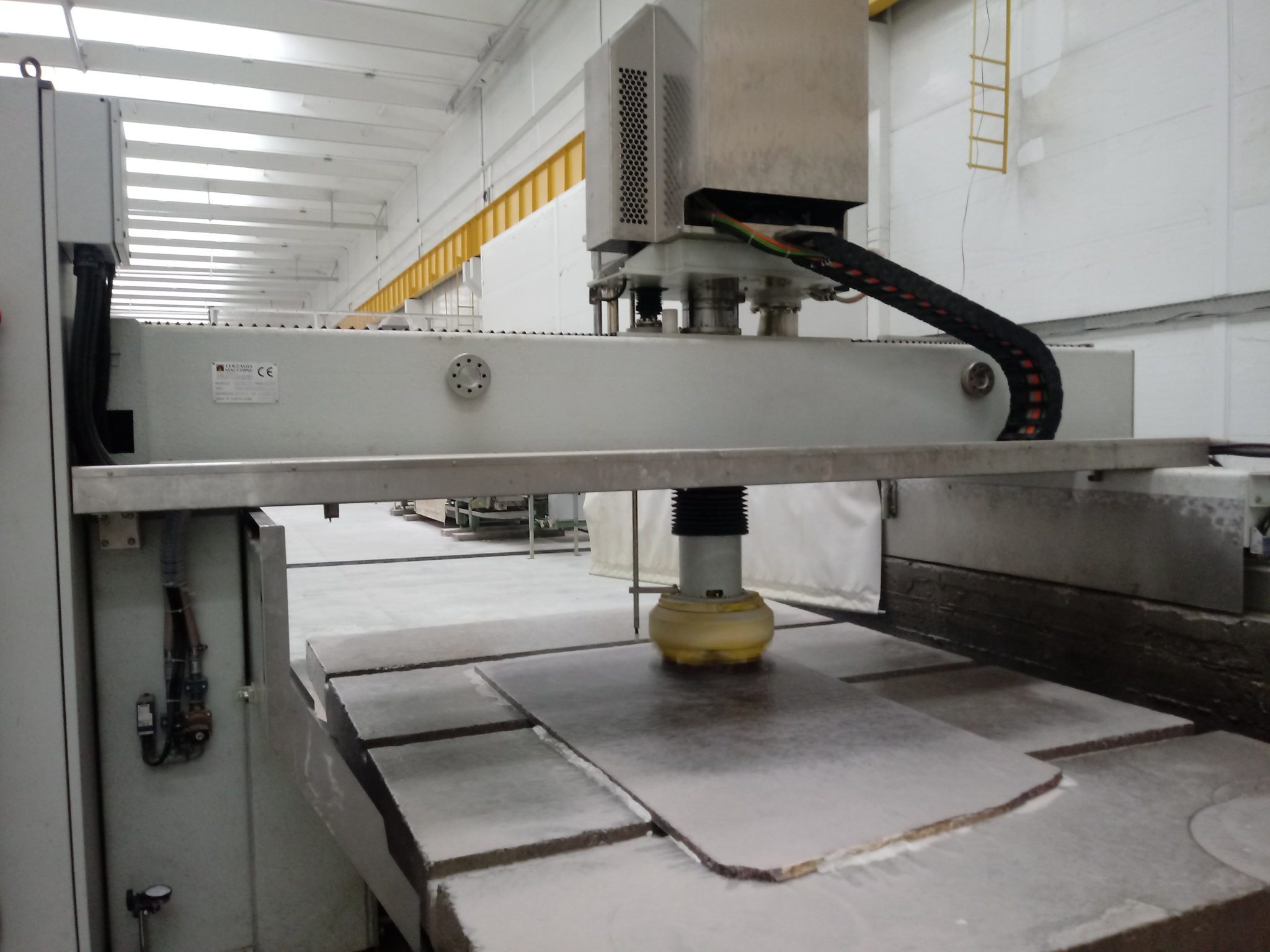 Slab Polisher L22Sel is built-in carpentry with a double frame beam and wheels of motion with an increased gauge.
The operating head is placed in the centre of the bridge, sliding on hardened steel guides and recirculating balls block.
The frame with a support leg positioned on the floor make the loading of the slabs or the stones easier, beyond that it is easier also the check of the status of the work.
The polishers move on axis Y and X by mean of Brushless motors and electronic drives for the
complete and perfect control of the motions, it will be possible to polish in curved/round patterns.
Polishing is made by the abrasive tools controlled by air pistons moving a strong chromed cylinder and using the correct pressure for each kind of abrasive or kind of material.
The rotation speed of the tools is regulated by an INVERTER.
| Description | Data |
| --- | --- |
| Polishing width | 2200mm |
| Standard polishing length | 3500mm |
| Polishing length | According to the length of rails |
| Max. working depth | 200mm |
| Plate and satellite head Ø | 450mm |
| Main motor power | 18.5kW |
| Auxiliary motor power | 3kW |
| Water consumption at 2 bar | 40 l/min |
| Weight | 3500kg |
Request Further Information