A machine designed for water jet processing of marble, stone, granite
The Water Jet is the cold cutting solution for shaped pieces with more or less complex geometries up to quite relevant thicknesses. A pure water or mixed with abrasive jet can be used.
The X and Y axes are motorized with a brushless digital system with helical hardened pinions and racks. The linear ball guides guarantee further handling quality. The Z axis is equipped with a ball screw.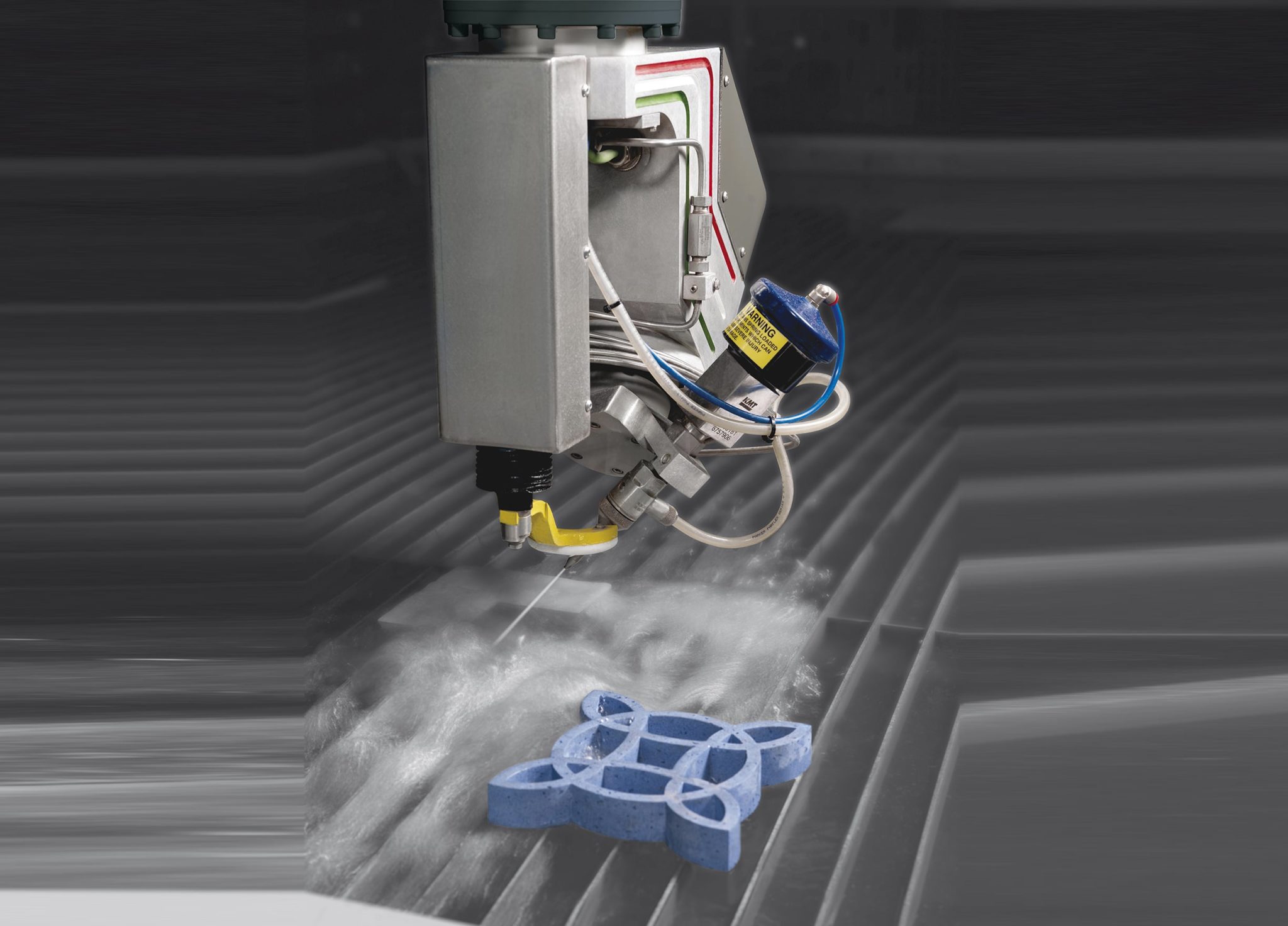 Water3 working area 3.400×1.800 mm or 4.000×2.000 mm
Water3 plate size 3500×1900 mm or 4.100 x 2.100 mm
Water3 z axis vertical stroke 200 mm
Water3 X axis stroke of the transversal disc 3.000 mm or 4.000 mm
Water3 Y axis longitudinal stroke 1,600 mm or 2,000 mm
Water5 working area 4.000×2.000 mm
Water5 loadable plate size 4.100×2.100 mm
Water5 z axis vertical stroke 200 mm
Water5 X axis stroke of the transversal disc 4.000 mm
Water5 Y axis longitudinal stroke 2.000 mm
Water5 axis inclination A 0 ° +/- 70°
Water5 C axis rotation 0 ° +/- 250°
Request Further Information