Giacomini has designed Derricks for over 30 years.
Today, their Derricks are capable of loads of up to 60t and with a boom of more than 80 meters, designed for any use.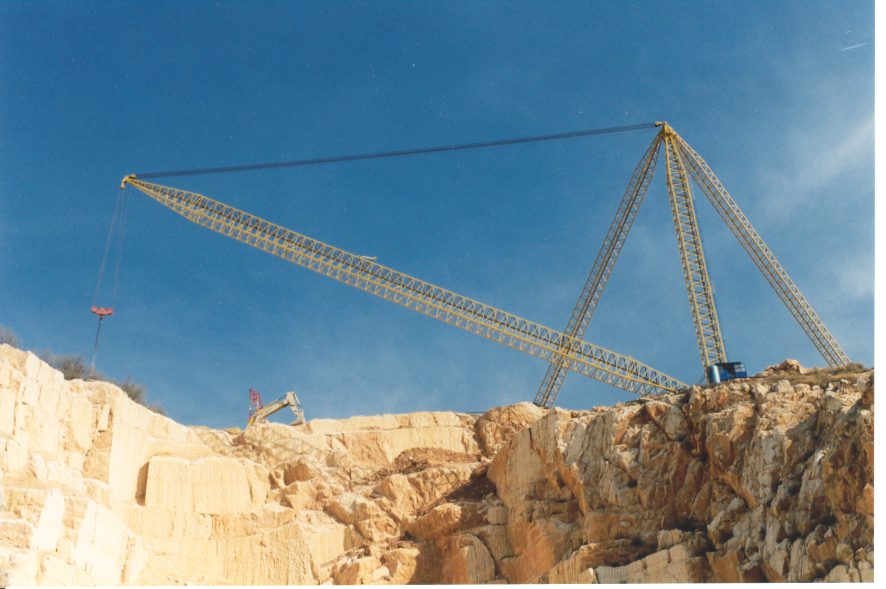 Column
Bolted to the winch frame with stiffleg hinge pins on the upper part.
Boom
Hinged to the winch frame and held to the column by multiple tackles.
Stifflegs
Hinged to the end of the column and anchored by foundation bolts fixed into the rock or into reinforced concrete.
Winch
Powered by electric motors or diesel engines and coaxially coupled to the gear speeds and transmission shafts. Model C325 (with a max boom length of 40 meters ) has 3 different speeds; model 2DEP (minimum 30 meters boom length) available with 5 or 6 speeds (see table). Steel gear reducers in the oil bath and grooved steel drums prevents any problem during the winding operation. For Derricks powered by electric motors, the braking system is achieved with electrohydraulic shoe brakes, while the diesel versions have electromagnetic disk brakes.
Multiple Tackles
Steel pulleys rotating on life lubricated roller bearings.
Rotation
Either mechanical, with oil bath gear reducers, ending step-down pinion gear, and stake fifth wheel. Chain fifth wheel for large Derricks is available.
Pulley Block
Provided by pulleys rotating on water-tight bearings and double hook swiveling on the thrust bearing.
Optional Equipment
Electrohydraulic gripping devices directly splined on the winding drums Block with the possibility to reach over 100 meters below Bedplate level Driver's cab Remote control: push-button and white manipulator PLC and/or inverter for optimum use of the machine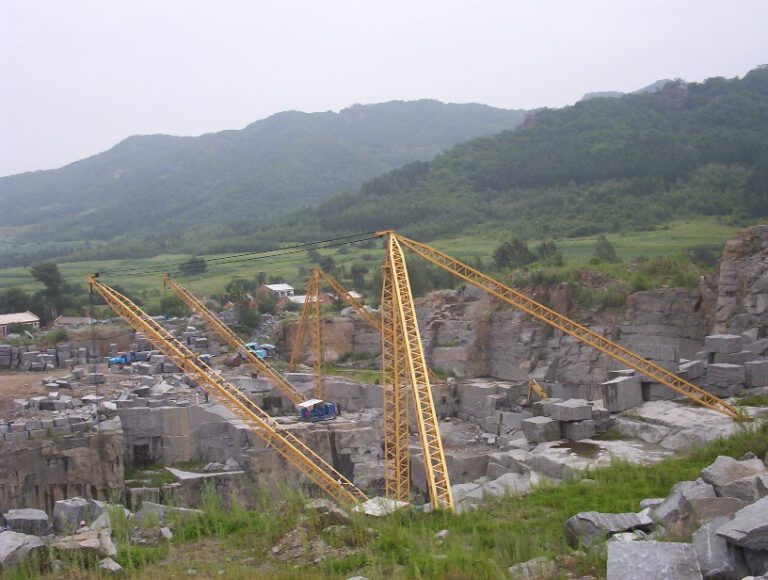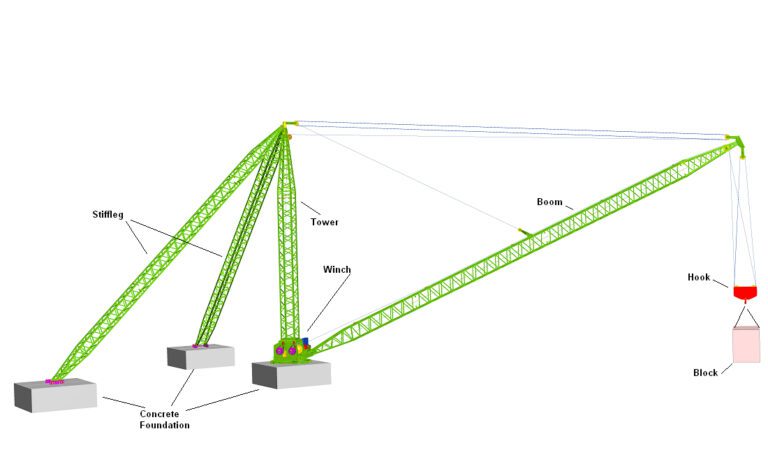 | Capacity | L/ m | H / m | D / m | h / m | ßmax / ° | Vs / m/min | Vb / m/min | Vß / °/min |
| --- | --- | --- | --- | --- | --- | --- | --- | --- |
| 20 - 60 depends on model | 20 - 80 | 10 - 45 | 15 - 65 | 0 - 200 | 220 | 1.25 / 10.0 | 1.25 / 5.0 | 22 |