Chemical bolts
The column can be fastened to the floor using chemical bolts, eventually using a counter-plate allowing better distribution of forces.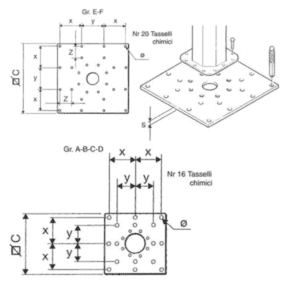 Foundation frame with anchorage bolts
The jib cranes are generally designed to be fixed to the ground using the foundation frame with anchorage bolts inserted in a foundation plinth.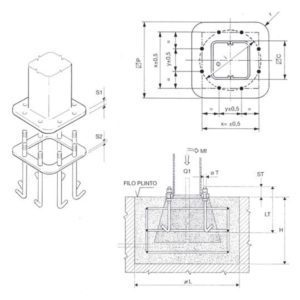 Foundation frame with anchorage bolts
This is used to fasten the bracket jib crane to a supporting pillar and is fitted with a pressure screw system which guarantees a better adhesion of the stay bolts to the pillar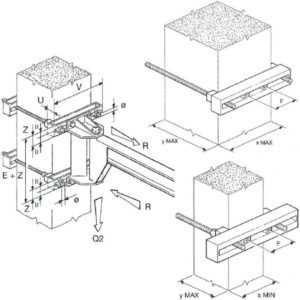 Capacity 125 to 4000 kg
This is the ideal completion for lifting system, featured by safety, easiness, and reliability. This is a key system for handling of materials, reducing both time and costs of the operations. It satisfies the requirements of wide range of capacity, from 125 up to 4000 kg, and lifting speed, from 2 up to 16 m/min. It can be equipped with manual (mechanical or chain) translation trolley, or electrical translation trolley with single or double travel speed from 7 up to 22 m/min.