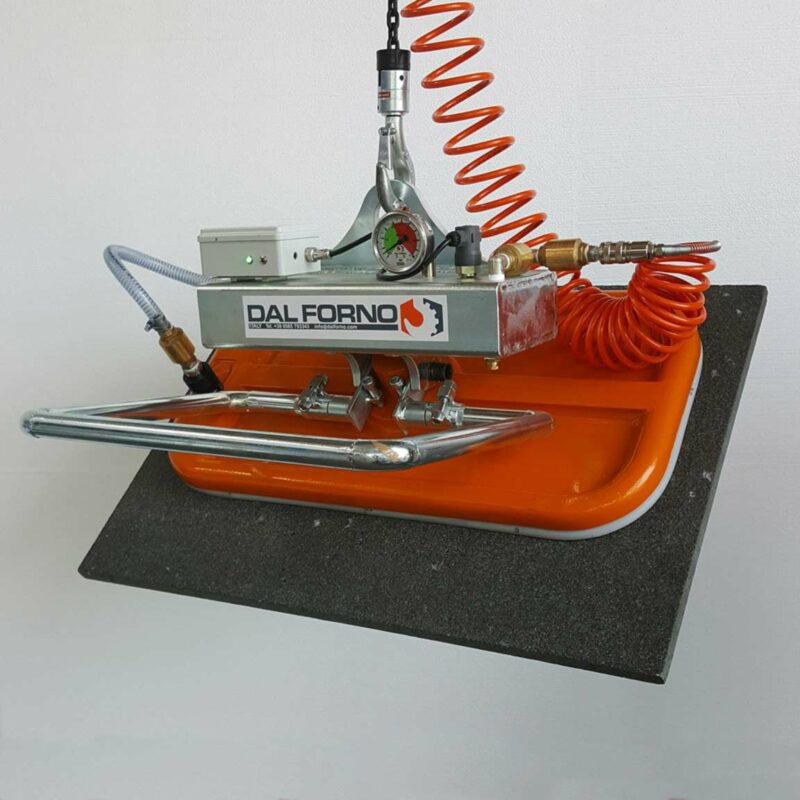 Dal Forno M series | Manual or Pneumatic Tilting. Suitable for lifting solid material, not porous, having flat surface: cut-to-size panels, tiles, stairs, small slabs, metal panels, honeycomb panels, steel elements, window's glasses, double-glazed windows.
S series | 2 & 3 Pads | Manual Tilting. Fast and simple handling unit, compact and sturdy constructed, suitable for continuous and heavy-duty use. Ideal under the hook lifting device, perfect complement to lifting equipment, manual and pneumatic option available.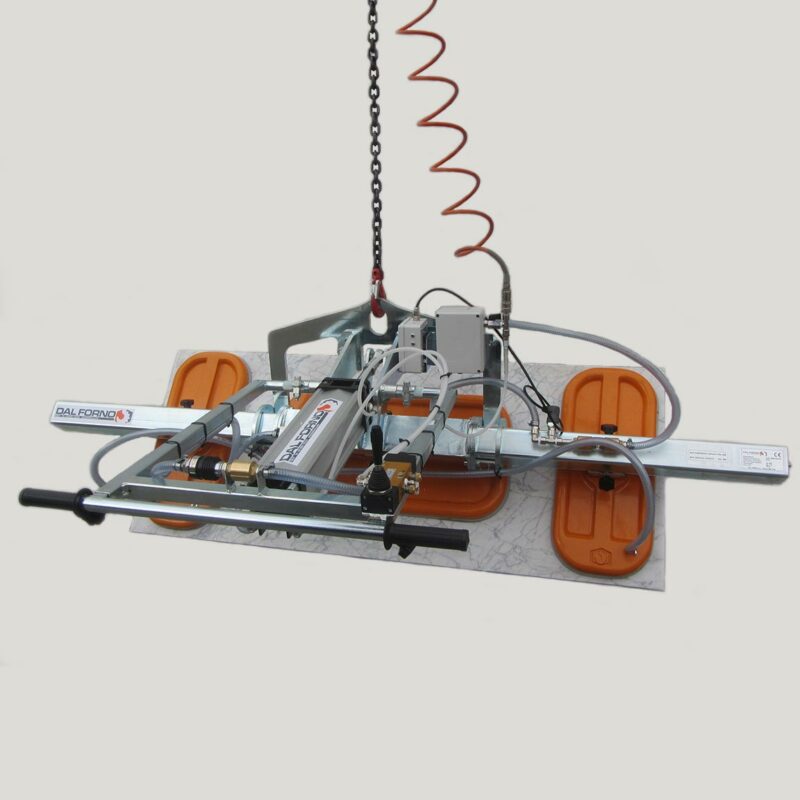 Medium to Large Pad Lifter
L & VL series | Up to 6 Pads | Manual and Pneumatic Tilting. A big step ahead is our distinctive rubber sealing, flexible, resistant and long-lasting, that allows gripping of any material finishing (raw, polished, honed, flamed, bush-hammered, sand blasted, etc.)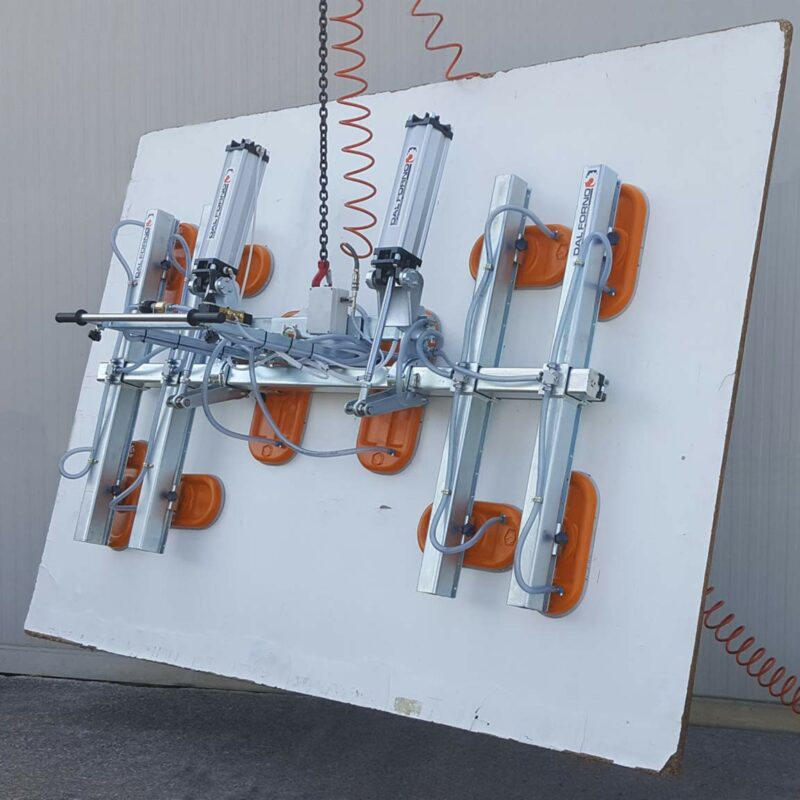 X series | 5-10 Pads | Manual and Pneumatic Tilting. The vacuum is generated by an electric pump or by means of a compressed air vacuum generator (Venturi pipe). The unit usually consists of: electric vacuum pump + connecting pipe + vacuum suction pad.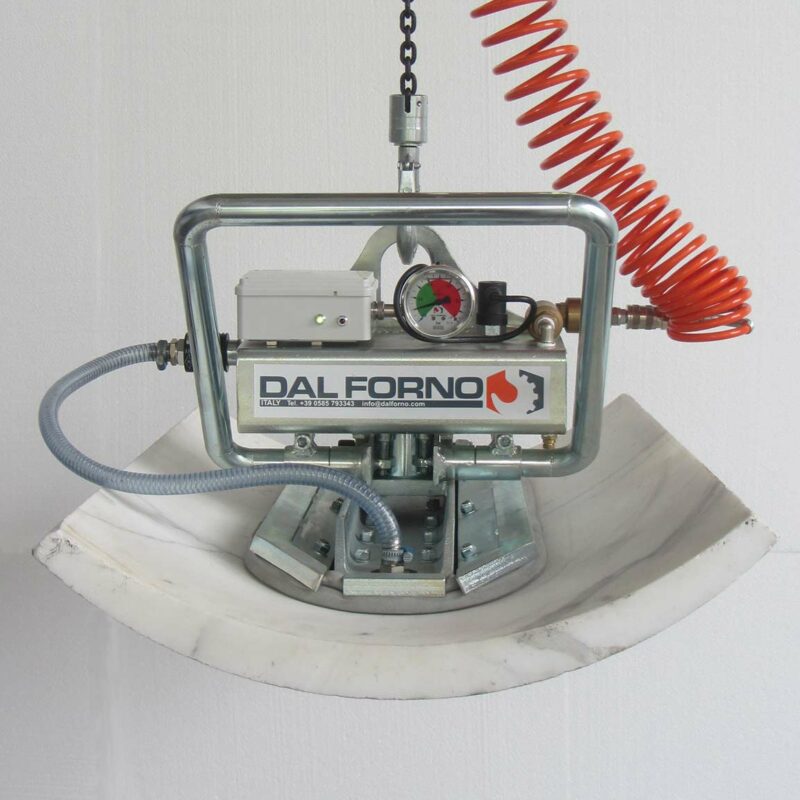 Suitable for lifting column sectors, cylindrical shells, both concave or convex, polished or rough.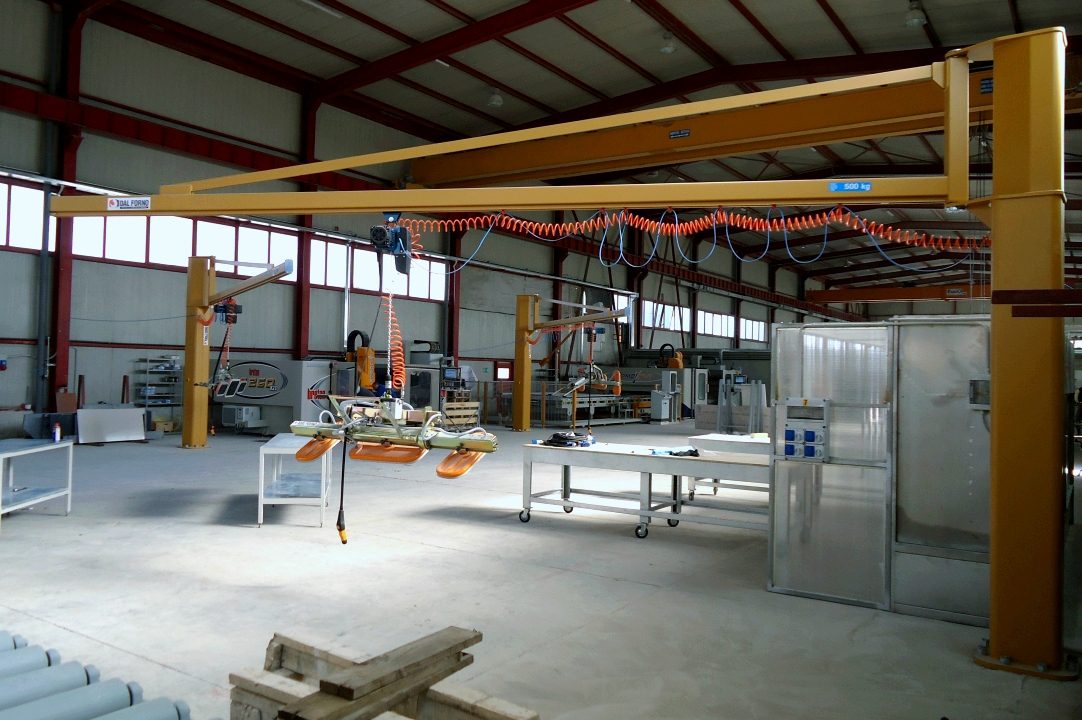 C, H, S & T Models. Column or wall-mounted cranes designed for heavy lifting indoors, such as handling goods inside a factory or yard.
Dal Forno Fixing Systems & Hoists
Bolts, frames and fixing stirrups for column and bracket cranes. Fixed or translation chain hoists.