We have some exclusive deals on some of the top cutting-edge brands in the world, including reliable stone processing machines from Italy. We sell a wide range of machines and tools for cutting and polishing, CNC tools, profiling and shaping tools, chemicals and much more.
There's no better choice for stone industry professionals. Check out our featured products below.
The Flagship of water clarifiers
The Italmecc Silo C Series is the most popular water clarifier on the market. Thanks to its optimal construction and positioning versatility this product is suitable for almost all laboratories.
Italmecc water systems are available with smart boosting pumps with inverter technology to guarantee stable pressure in all conditions.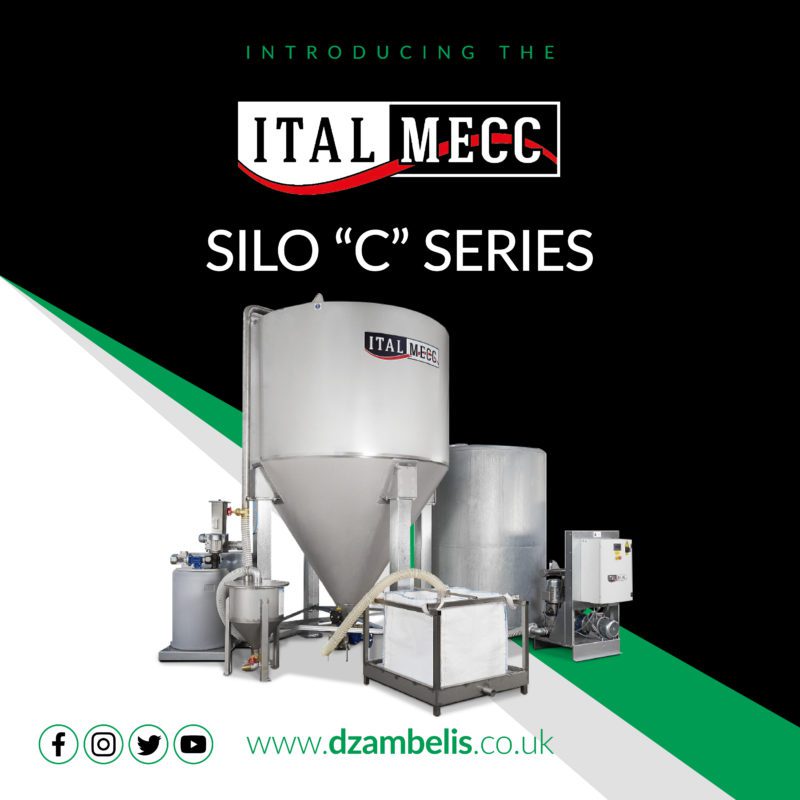 The Achilli TFM Mini Bridge
The Achilli TFM Mini Bridge saw is a sturdy mini bridge saw which is customisable to specific requirements with various optionals.
• 10HP or 15HP motor
• Galvanisation
• Manual head tilting 0-45°
• Variable speed inverter
• Water tank / recycling system
• Laser alignment device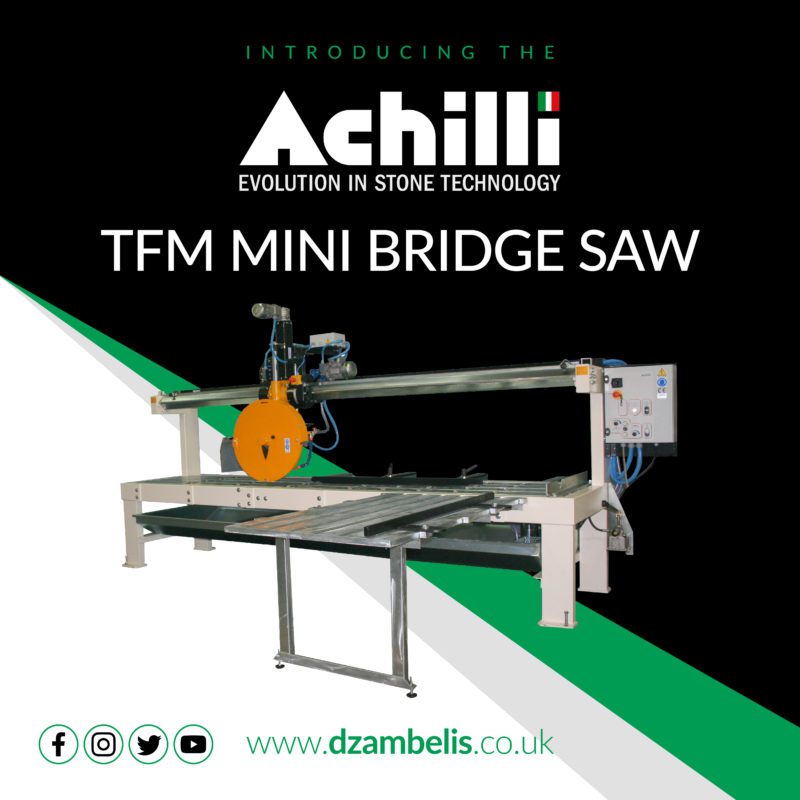 It has arrived! The NEW D Zambelis tooling catalogue is here.
Check out the UK's widest and most exclusive range of diamond cutting tools, machinery, abrasives, glues and polishing tools for the stone industry.